Franklin County Concrete Contractor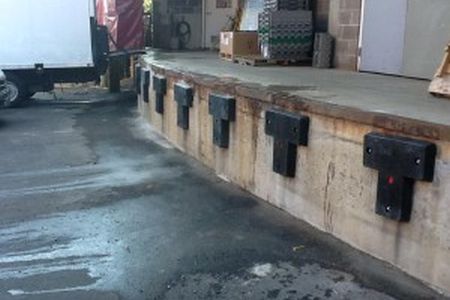 Gaddis & Son, Inc. is a Franklin County concrete contractor specialized in concrete and site construction. Since 1971 we have successfully completed over 2000 projects in the greater Columbus metropolitan area in the commercial arenas. We provide quality concrete construction, products, and construcion services. These projects range in size and scope from minor concrete repairs to complex infrastructure reconstruction and improvements. Typically we build curbs, walks, pavement, footers and slabs.
Gaddis & Son, Inc. – Franklin County Concrete Contractor
Our customers are industrial and commercial clients, state, federal and local government agencies, real estate property managers and developers. Our Franklin County services range from concrete repair of existing infrastructure to new construction. Our strengths are the knowledge of our experienced staff, our ability to meet the Franklin County client's needs by employing skilled workers, and the timely execution of scheduled work.
We believe in building strategic relationships and partnering (when necessary) to accomplish the project. Our knowledge of the work enables our company to offer our Franklin County clients the greatest value for dollars spent.
Franklin County Concrete Restoration
Concrete repair, restoration, and general maintenance, is typically more cost effective for commercial structures in the Ohio area than complete concrete replacement, as you are probably aware. On this page you will find some general tips and considerations in the event that you are looking for a commercial concrete repair contractor in Franklin County .
What is Concrete Restoration?
Simply put, it's the practice of fixing broken concrete, as well as cleaning and applying a sealant for future protection. Depending on the level of damage, some cracks can be filled with epoxy. If the damage is deep, the concrete might need to be removed and re-surfaced.
Why does Concrete need Restoration?
Other than the obvious visually displeasing aspect of broken concrete, cracked concrete can also be very dangerous to structures as a whole. For instance, imagine a parking garage where cars are driving on cracked concrete. Over time, that crack will get larger and larger, forming either an annoying pothole for your customers, or even worse, putting them in danger.
Franklin County Decorative Concrete
We offer top-notch Franklin County decorative concrete work including stamped concrete work, many color choices, and your choice of finish. Cutting edge Franklin County concrete techniques and products are part of our work ethic with all of our decorative concrete projects in Franklin County. If you are looking for a concrete contractor in Franklin County, please call Gaddis & Son, Inc. at
(614) 252-3109

or fill out our online request form.