Commercial Building Gets Upgrade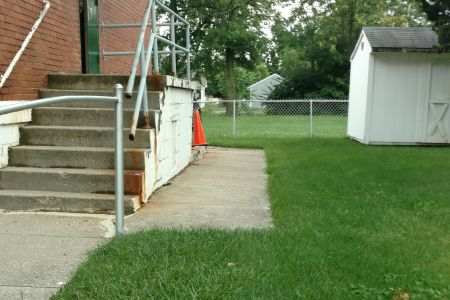 The customer requested our services to remove existing concrete sidewalk, steps, landing and railing and install new. With careful collaboration with the Church's Pastor and Trustee board the project was successfully completed. The project did not call for a lot of concrete, however due to the nature of forming and limited access, it required multiple pours to achieve the end result. In addition to the concrete work, Gaddis & Son, Inc. subcontracted with The Repairer Of The Breach for masonry work and Vandyke Custom Iron for metal handrails.
Commercial Building Gets Upgrade Before and After If you are looking for a contractor to repair a commercial building in Columbus then please call us at
(614) 252-3109

or complete our online request form.