Experienced Worthington Concrete Contractors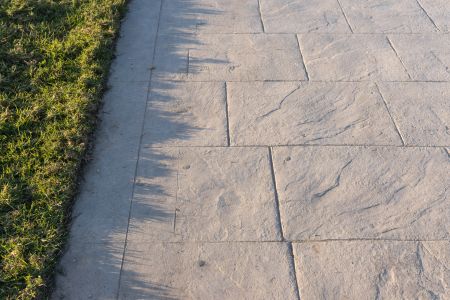 At Gaddis & Son, Inc. we have earned our title as the best Worthington concrete contractor the hard way – through years of hard work. In fact not just years but decades. We have been the name to rely on for this type of service for over 40 years now. We have been servicing the residents and business owners of this fine community since first starting the business in 1971.
A lot of what helped us earn our impeccable reputation are the quality services we offer. For example, consider our concrete restoration service. We always try to find the cheapest and most time efficient path to get your project completed. While other companies may try to talk you into more expensive projects to line their pockets we only want what is best for you – the customer. 
In the event that the damage is too severe than we may opt for resurfacing or complete new installment. But we will work with you to let you know what is happening along the way so you never feel left out of the loop. At the end of the day this is still your project; we are just there to do the heavy lifting.
Concrete Repairs in Worthington 
You will come to realize there are plenty of reasons restoring concrete is such an important task. Of course we stand behind this partly because we take this line of work so seriously. But as the top concrete repair contractor in Worthington we have also seen the results of what happens when people do not take it seriously.
Cracks in concrete surfaces quickly develop into a much bigger problem. How quickly this happens depends partly on the amount of traffic and wear a surface gets. Consider a busy sidewalk as an example. If it develops cracks and is not repaired with enough traffic the concrete begins to split and crumble.
So what's the big deal? For one thing a project that would have been much cheaper and completed in a lot less time suddenly is expensive and time consuming. In some cases it is the difference between minor repairs and total replacement. Plus, this sidewalk would also become a public safety hazard and one that you could be legally and financially liable for.
Worthington Decorative Concrete
Let's not neglect to mention our popular Worthington decorative concrete and repairs. This is a fun alternative to the dull and gray concrete most projects are left with. We offer the best quality stamped concrete available in a wide assortment of colors. Contact us today to find out more about the services we can provide for you as a Worthington concrete contractor expert. If you are looking for a concrete contractor in Worthington, please call Gaddis & Son, Inc. at (614) 252-3109 or fill out our online request form.