Your Columbus Concrete Contractor
Choosing the right concrete contractor is critical to the success of any concrete project, whether it's a driveway, patio, or commercial foundation. It's important to research potential contractors and compare their experience, reputation, and pricing. Look for contractors with a proven track record of quality work and satisfied customers, and don't be afraid to ask for references or examples of their past projects. A reputable contractor should also be licensed and insured to protect against any accidents or damage that may occur on the job.
Communication is another important factor when choosing a concrete contractor. A good contractor will take the time to listen to your needs and concerns and provide clear and detailed explanations of the project timeline, materials, and costs. They should also be willing to answer any questions you may have and keep you updated throughout the project. By choosing Gaddis & Son, Inc., you're selecting the right concrete contractor to partner with, which can make all the difference in the outcome of your project.
What Makes Us The Right Choice?
One concrete contractor may be preferable to another based on several factors. The first is experience - a contractor with years of experience in the industry will have a better understanding of the best practices and techniques required for a successful project. Another factor is reputation - a contractor with a good reputation in the community, and positive reviews from previous clients, is more likely to provide quality work and customer service.
Communication is also an important consideration when choosing a concrete contractor. A contractor who is responsive to calls and emails, and is willing to take the time to explain the project and answer questions, can make a significant difference in the overall success of the project. Locals in Columbus know they can count on Gaddis & Son, Inc. for premium work at a competitive price.
Concrete Repairs & Installation In Columbus
Professional concrete repairs and installation can improve the functionality and aesthetics of any property. Our professional contractors can identify and repair any cracks, chips, or other damage in concrete surfaces, ensuring that they are structurally sound and safe to use. We also have the skills and tools required to install new concrete surfaces such as driveways, patios, and walkways.
Our concrete repairs and installation also have the added benefit of using high-quality materials and techniques. We use the latest technology and best practices to ensure that the concrete surfaces are strong, durable, and long-lasting. We also take into account the specific needs and usage of the property, ensuring that the surfaces are tailored to meet the unique requirements of each project. Call Gaddis & Son, Inc. today for your service appointment.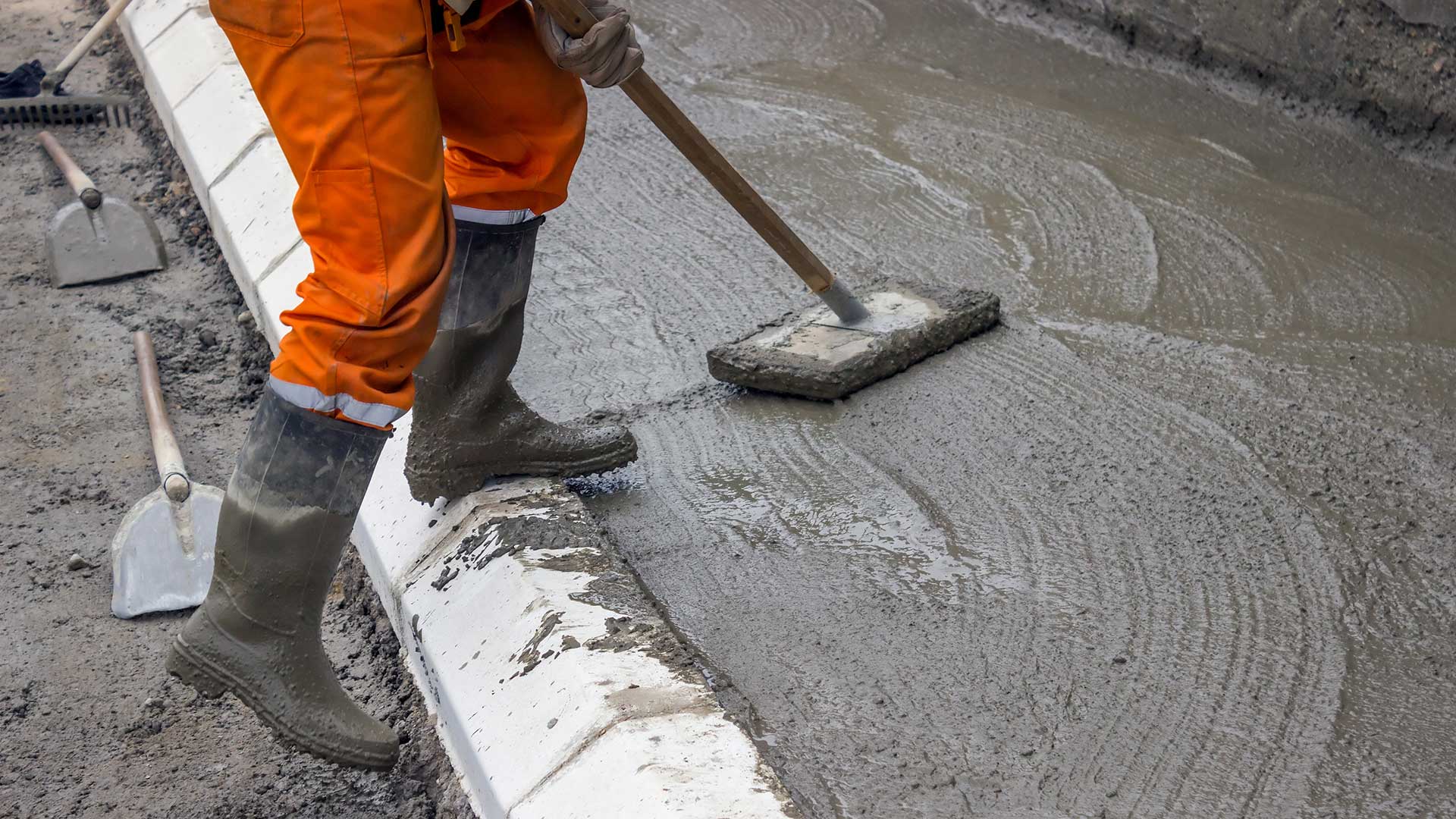 Commercial Concrete Services In Columbus
Commercial concrete services in Columbus offer a wide range of services to meet the needs of any business or property owner. These services include everything from repair and restoration of existing concrete surfaces to the new installation of commercial-grade concrete. Our professional contractor team has the expertise to handle large-scale projects, such as parking lots, sidewalks, and commercial foundations, ensuring that they are structurally sound and meet all necessary safety requirements.
In addition, commercial concrete services in Columbus can offer specialized services such as stamped concrete, colored concrete, and decorative overlays, which can enhance the aesthetic appeal of any property. Overall, our commercial concrete services in Columbus can provide businesses with cost-effective solutions to improve the function and appearance of their property while also ensuring safety and durability for years to come.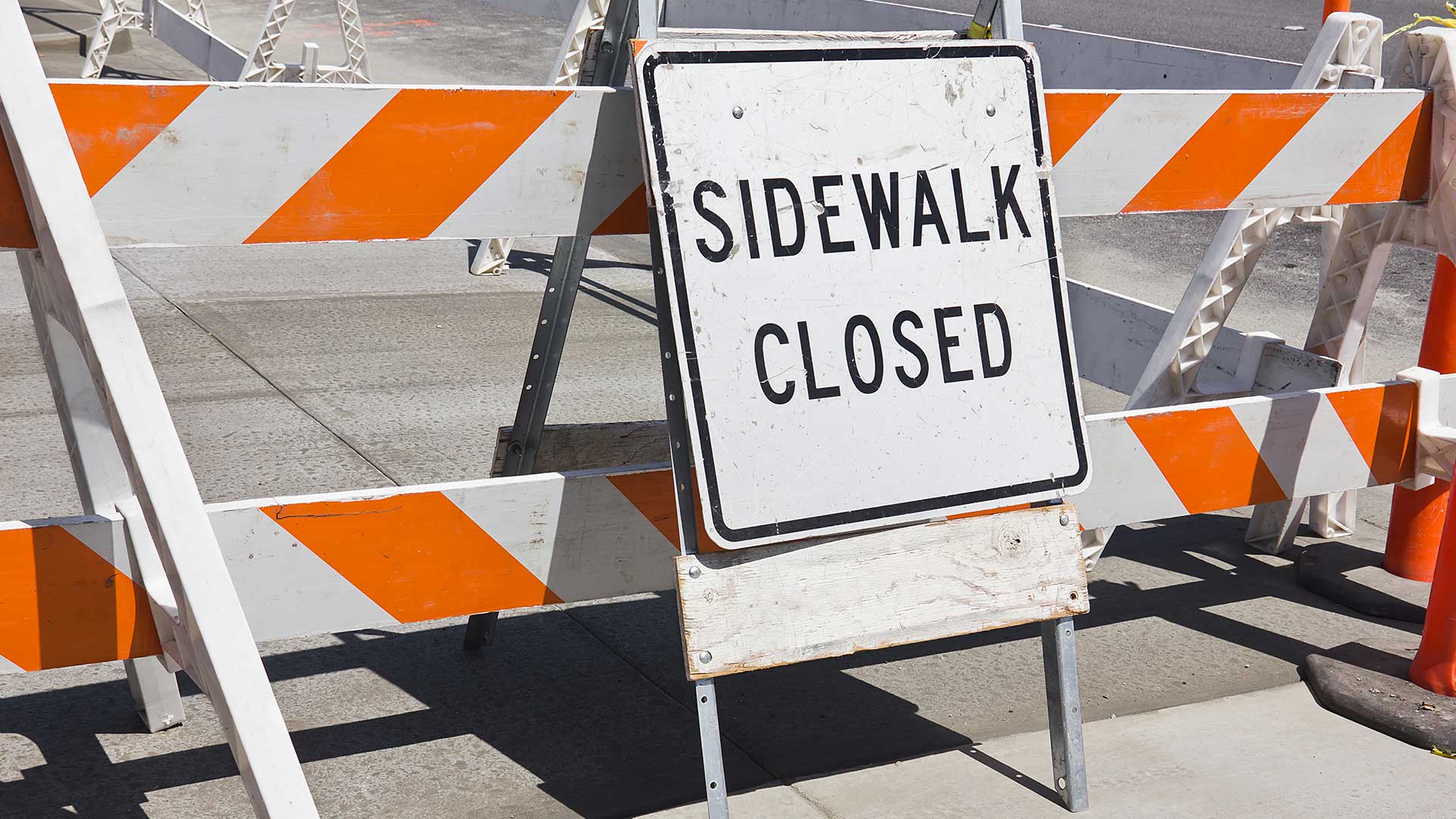 Our Latest Columbus Concrete Projects
Our Latest Columbus Concrete Projects
3 Affordable Concrete Patio Design Ideas For Your Columbus Home

Concrete can make a wonderful patio material for any Columbus home because it's affordable and lasts a really long time. The problem with a plain concrete patio is how hard it is to get creative with the design. The good news is there're many ways to […]

My Garage Floor Is Sunken: Repair Or Replace?

Sunken garage floors often crack in addition to the sinking. Any ground shifting or structural support failure of the home will cause foundation cracks. It's not only an eye sore that will continue to get worse, it could be potentially dangerous if the problem isn't remedied. Small […]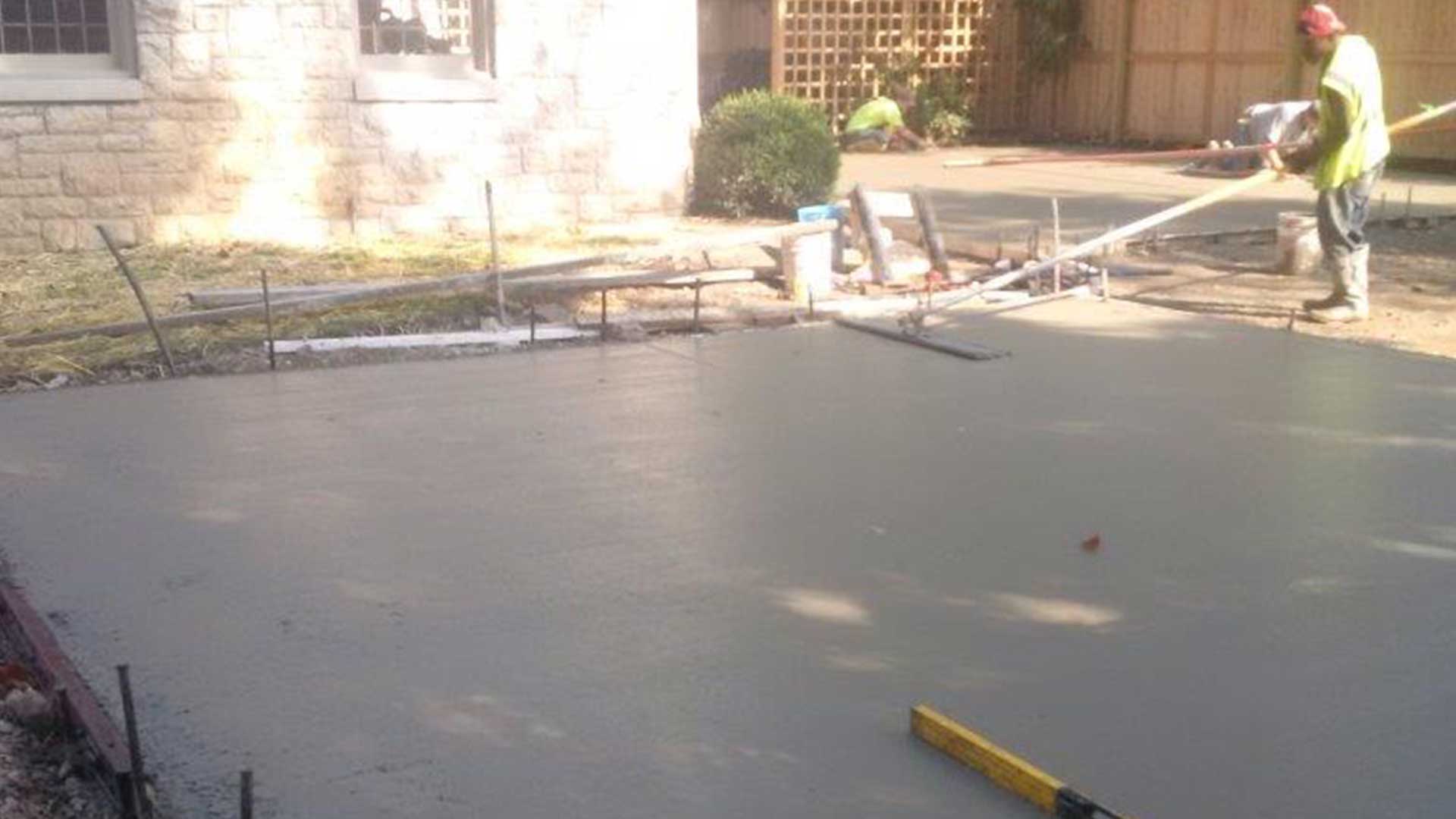 Frequently Asked Questions About Concrete Repairs In Columbus
It's important to work with a concrete expert with an understanding of ADA compliance because the Americans with Disabilities Act (ADA) has specific requirements for accessibility and safety in public spaces. A concrete contractor with knowledge of ADA guidelines can ensure that concrete surfaces such as sidewalks, ramps, and parking lots meet these requirements, providing safe and accessible access for all individuals, regardless of ability. Failure to comply with ADA guidelines can result in legal and financial penalties, making it essential to prioritize ADA compliance in all concrete projects.
At Gaddis & Son, Inc., we work with commercial clients to provide a range of concrete services that meet the unique needs and requirements of their businesses. Our team of experienced professionals has the skills and expertise required to handle large-scale commercial projects, including the installation of foundations, parking lots, and sidewalks. We understand the importance of timely and efficient project completion and prioritize safety and durability in all our work, providing businesses with cost-effective solutions to improve the function and appearance of their properties.
Concrete is a popular choice for patios due to its durability, versatility, and affordability. It can be customized with a range of decorative options, including stamped patterns, textured finishes, and colored stains. Concrete is also low-maintenance and can withstand exposure to the elements, making it a long-lasting and practical choice for outdoor use. Additionally, concrete is an eco-friendly choice, as it can be recycled and repurposed at the end of its lifespan, minimizing environmental impact. Overall, concrete is an excellent choice for a patio, offering both aesthetic and functional benefits.
Decorative concrete options are a popular choice for both indoor and outdoor spaces. These options include stamped concrete, which creates a textured pattern on the surface, colored concrete, which adds a pop of color to the surface; and decorative overlays, which can mimic the look of natural stone or tile. Decorative concrete can be customized to match the design preferences of the property owner, and can enhance the aesthetic appeal of any space. Additionally, decorative concrete options are durable, low-maintenance, and long-lasting, making them a practical and cost-effective choice for both residential and commercial projects.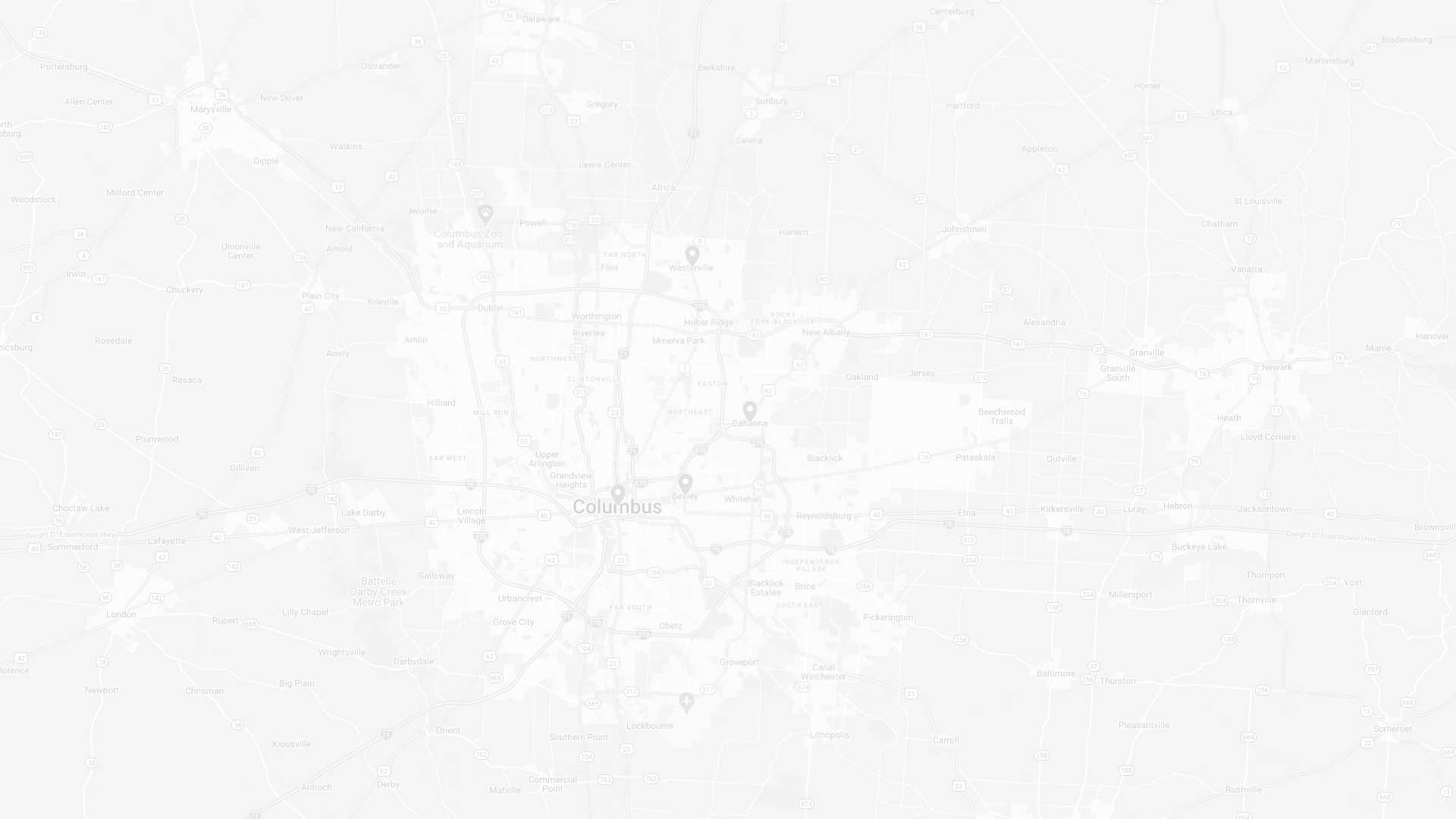 Area We Provide Services
Gaddis & Son, Inc. is pleased to offer professional concrete services to clients in the following areas: Call The Columbus Concrete Contractor You Can Count On Today!