Commercial Pavement in Columbus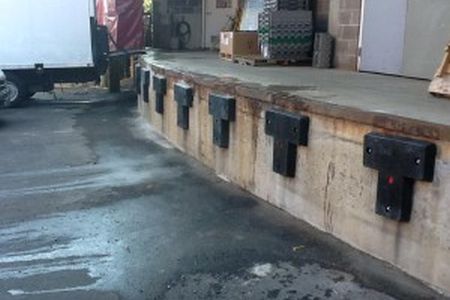 Whether you need commercial concrete services for a retail or industrial project, Gaddis & Son, Inc. provide turnkey concrete services to commercial property owners and builders throughout Columbus and the surrounding areas. Our Columbus concrete contractors are extensively experienced and professionally trained, and we are determined to provide high quality work and superior customer service to each of our clients. We work with property owners directly to coordinate and manage their projects so that we can complete our work within the budgets and scheduled time-frames decided upon.
With our extensive experience in the concrete industry, we are able to on-time and accurate schedules to our clients, as well as honest and accurate estimates and budgets. We'll do whatever it takes to make sure that the job is done exceptionally well, and we won't consider our work complete until you're completely satisfied.
Our Commercial Concrete Services Include
Sitework
CIP Walls
Flatwork
Slabs on Grade
Curb & Gutter
Pour and Finish Treats in Metal Pan Staircases
Heavy Duty Concrete Paving
Box Culverts, Flumes, and Cisterns
Concrete Foundation
Place and Finish Sidewalks and Hardscapes
Concrete Block Construction
Place and Finish Sidewalks and Hardscapes
Concrete Slab Construction
Place and Finish Sidewalks and Hardscapes
Stormwater Management
Footings
Quality Workmanship Guaranteed
Our commercial concrete services include supplying, forming, pouring, and finishing all concrete, and we guarantee the highest quality workmanship possible. We have more than 40 years of experience, so we'll be able able to manage and perform the scope of our work within demanding schedules. We are experienced in working in coordination with Design/Build General Contractors in Columbus. We offer our expertise to create solid foundations, avoiding and eliminating costly delays or problems.
Concrete Formwork Services
Gaddis & Son, Inc. offers a full range of premium services for any type of concrete formwork. We have the background and experience to design and implement concrete forms that will meet all of the specifications and requirements of your job. We'll be able to provide service throughout every aspect of the job from the design stage to the fabrication and placement.
Concrete Finishing
Our concrete finishing crews are among the most experienced in Columbus and the surrounding areas, and we are able to provide excellent commercial concrete finishing services for any type of project. Our dedicated crew works hard to meet deadlines and stay on budget, and we are totally proficient in creating the most unique decorative architectural design. We have the skills, equipment, and training to guarantee a premium job, and our team will work with you directly to design a plan that meets all of your specifications and requirements. If you're looking for commercial pavement services in Columbus, call Gaddis & Son, Inc. at 614-252-3109, or fill out our online request form.