On the Hunt for a Grove City Concrete Contractor?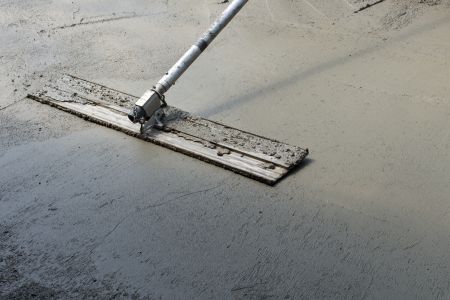 When you know you need to find the right Grove City concrete contractor for all your service needs the only name you need to know is Gaddis & Son, Inc.. If you have lived in the area for any amount of time you probably already know the name; we happen to have been around since 1971. In fact you have probably already seen our work without even realizing it.
Over that course of time we have earned and maintained an A+ rating with the Better Business Bureau with zero complaints, as an Accredited Contractor. And with well over 2,000 successful projects under our belt we can't help but feel we have well deserved the top rating and impeccable reputation we have.
Our driving force here at Gaddis & Son, Inc. is to provide our customers with the best quality concrete work in a wide range of services. We can take care of projects from fixing up minor concrete issues to more complicated construction and even new installation. We look forward to having the opportunity to show you firsthand how we earned the reputation we have.
Concrete Contractor in Grove City
Being the top rated concrete repair contractor in Grove City doesn't happen unless you can offer a variety of services to your clients. It also means being able to take care of a wide variety of customers. We work with all types of industrial, commercial and residential clients each day. In addition to real estate property managers and developers we also work with state, local and federal government agencies.
We possess many strong traits as a company and a team and these are what helped up become number one. Even the knowledge and skill alone help make this a winning team. And of course all of our crew members are expertly trained and experienced plus licensed and bonded.
Grove City Decorative Concrete
Let's not forget one of our most popular service requests in recent years – the Grove City decorative concrete and repairs. What e offer here is the finest of decorative surfacing which comes in an assortment of stamped patterns, colors and finishes. Forget dull and boring when you could have attractive and fancy.
There are a variety of projects this can be used for including patios and driveways. The possibilities are limitless so let us begin to work with you and see what we can do for you. We want the chance to win you over and show you how we got the title of being the best of the best Grove City concrete contractor in the first place. If you are looking for a concrete contractor in Grove City, please call Gaddis & Son, Inc. at (614) 252-3109 or fill out our online request form.