Concrete Garage Floor Minerva Park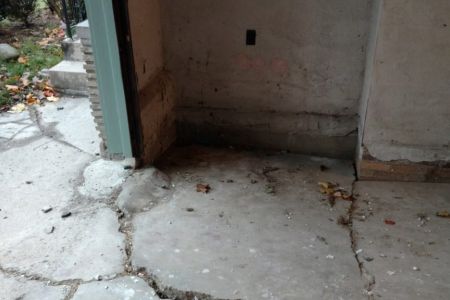 Gaddis & Son, Inc. was fortunate to be able to perform the removal and replacement of a garage floor for a family who recently purchased a home. The concrete garage floor was cracked and dangerous! The goal was to have the work complete in order to park and store items in the garage before winter weather. While, we did have a couple of customers with similar schedule request, Mr. Gaddis made an executive decision to work a little later and a little longer to see that garage floor replacement started on time. 

Though typically, concrete garage floors are "straight forward" projects with few hurdles to overcome, we needed to enlist the help of HERC Rentals. With a couple of our machines across town, and no personnel to make the mobilization swiftly, Mr. Gaddis called HERC Rentals and was able to secure rental and delivery of equipment. After a smooth removal and sub gradepreparation Gaddis & Son, Inc. scheduled a pour within 48 hours.
Photos of Concrete Garage Floor Minerva Park If you are looking for concrete contractors in Columbus Ohio, then please call 614-252-3109 or complete our online request form.