Hebron Relies On Gaddis & Son, Inc. To Be Their Concrete Contractor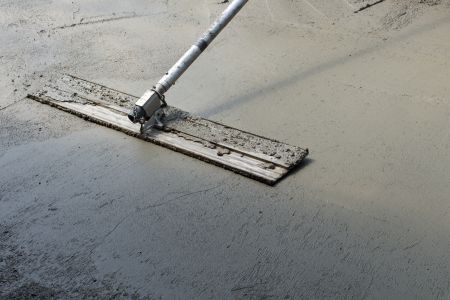 When you need the most reliable concrete contractor for construction projects in Hebron, we're the best choice for you here at Gaddis & Son, Inc.. We offer a wide variety of services to accommodate all of your needs, including concrete installation, driveway washing, exterior painting, house washing, interior painting, pressure washing, sheds built on site, sidewalk cleaning, tile installation, and wood fence installation. For excellent construction service, customer service, and outstanding results, give us a call today at Missing required attribute: Missing required 'which' attribute on shortcode phone-number. to schedule your appointment for our premier services with the best concrete contractor in town.
We're the concrete contractor in Hebron that gets the job done completely and correctly in a timely manner. We'll work hard to provide you with exactly what you're looking for no matter the size or nature of the project we take on, and we'll have it done in the agreed-upon time frame. You can trust us to be your concrete contractor for all of your construction, painting, and pressure washing needs for your residential or commercial property in Hebron.
Outstanding Concrete Installation Service in Hebron
When you schedule a concrete installation service, you know that the results are going to be permanent and last you a lifetime. That's why it's so important to trust your concrete installation needs to our reliable local company here at Gaddis & Son, Inc.. For truly outstanding results for your driveway, walkway, or pad, call us at Missing required attribute: Missing required 'which' attribute on shortcode phone-number. to have our experienced professionals create the best concrete additions available in Hebron.
Our concrete installations effectively add utility value and increase the worth of your residential or commercial property in Hebron. Make your home or business easier to get to and travel throughout with driveways, walkways, or pads. We're here, able, and ready to take care of all of your concrete projects when you call us at Missing required attribute: Missing required 'which' attribute on shortcode phone-number. and schedule an appointment with our experienced professionals for this service.
Concrete Driveway Installation in Herbon
Welcome to our premier concrete driveway installation service in Herbon! A well-constructed concrete driveway not only enhances the curb appeal of your home but also provides durability and longevity that stands up to the test of time and harsh Ohio weather. Our team of experienced professionals is here to transform your driveway dreams into a reality.
At our Herbon, concrete driveway installation service, we prioritize quality, precision, and customer satisfaction. We begin each project with a thorough assessment of your specific needs and the unique characteristics of your property. From there, we carefully plan the installation process, ensuring proper drainage, reinforcement, and grading to create a sturdy foundation that can withstand heavy use and seasonal changes. We offer a variety of customization options, from stamped and stained concrete to different finishes, allowing you to personalize your driveway to match your home's style. Whether you're looking to replace an old, cracked driveway or need a new one for your property, you can trust us to deliver a beautifully crafted concrete driveway that will serve you for years to come. Contact us today to schedule a consultation and experience the difference of our expert concrete driveway installation services in Herbon. If you are looking for a concrete contractor in Hebron, please call Gaddis & Son, Inc. at
614-252-3109

or fill out our online request form.