Superb Galena Concrete Contractor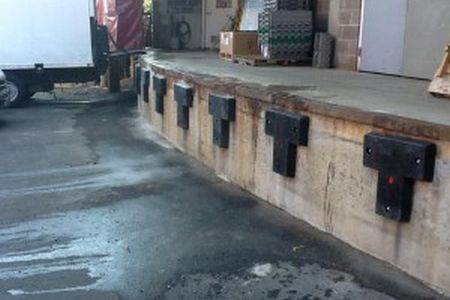 If you're a Galena resident in need of a five-star quality concrete installation for a construction or home improvement project, choose Galena's very own concrete contractor, Gaddis & Son, Inc.!
Concrete foundations hold up your homes, concrete driveways and garage floors give your cars a safe place to park, and concrete patios give us a relaxing outdoor spot to get away from stress and noise- you want these spaces to last you for a lifetime. Our durable concrete is reinforced, properly treated, and coated with a concrete sealant to keep it strong in the face of the elements and to lock out contamination.
We don't just provide a quality product, though. We also create lasting positive relationships with our clients through our customer-first service and open, friendly communication. Having a reliable concrete contractor who works efficiently and communicates well is a valuable asset in any construction project. We want our clients to know that we're in their corner every step of the way until the job's fully finished!
When you need quality concrete, you can't go wrong with Galena's finest at Gaddis & Son, Inc.. If you like what you have to hear and want to learn more about our services, this is your sign to contact us for a free estimate! Just follow the link on our site or just call (541) 864-9465 and get in touch with one of our awesome experts. We can't wait to help!
Galena's Friendly Local Concrete Contractor
If you're renovating an older property here in Galena, finding a team that can help you take care of weathered old concrete can be a big help. While some companies only haul away concrete that's already been broken up, Gaddis & Son, Inc. takes care of the job 100%! We fully inspect our worksites, break up and excavate old concrete, prep the installation site, and fix your property back up with a brand-new, perfect concrete installation. Our removal and replacement option is a more sound investment than pouring over old concrete, which can continue cracking over time. Our concrete is built to last!
Concrete should be built to last, and it's imperative that you choose a reliable and respected professional for any concrete projects you have. We don't cut corners with our work. We ensure a safe and stable work environment with prior inspections and acquiring permitting as needed, and we take time to properly cure and reinforce the concrete so that there are no flaws that could compromise its integrity.
Excellent Driveway Installations Pros For Galena
Your driveway is one of the most important parts of a home's exterior- without it, your cars don't have a sturdy designated place to park! Whether you're building a new home or adding a driveway to a house without one, it's important to make sure your driveway is built with strength and integrity right out the gate so that it can withstand the elements without cracking or crumbling. Our installations are reinforced and sealed to maximize their structural integrity, helping them stand tough against your cars and the elements all year round. If you are looking for a concrete contractor in Bexley, please call Gaddis & Son, Inc. at
(614) 252-3109

or fill out our online request form.