Are You in Need of a Bexley Concrete Contractor?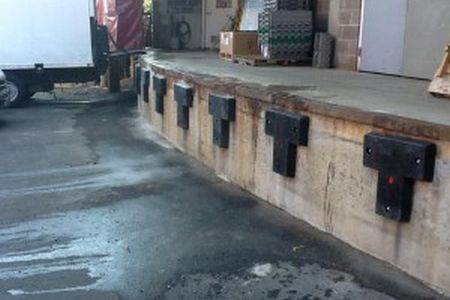 Thank you for stopping by our web page! It is with great pride that we offer you an opportunity to browse through some of our work and information. At Gaddis & Son, Inc. we specialize in, and provide Concrete Contractor Services. Established in 1971 by Willie and Vivian Gaddis, we successfully complete hundreds of projects each year. As an established firm in the Columbus and surrounding areas, we have made it our mission to meet the needs of our clients as well as to provide a Safe and Healthy place to work.
We have earned our A+ rating as an Accredited Contractor through the Better Business Bureau by focusing on offering the best customer experience. This means making sure all work meets the expectations of clients, and resolving issues with clients.
Because of its durable characteristics, Concrete remains in popular demand across the globe. Here in Bexley, Ohio we have the unique opportunity in bringing this exceptionally talented product straight to your door step; literally! Our product and services range in size and scope; anything from minor repairs to major infrastructure. We perform Interior Concrete Slab placement, Curbs, Sidewalk, Patios, Steps and even Concrete Loading Docks. We also provide Decorative Concrete Contractor Services.
Professional Bexley Concrete Contractors
For all of your Bexley concrete contractor service needs the name to trust in is Gaddis & Son, Inc.. Since 1971 we have been the one that locals turn to for all of their concrete needs. Since that time we have successfully completed well over 2000 projects in the greater Columbus area. We have also managed to maintain a BBB A+ rating as an Accredited Contractor with zero complaints.
We focus on being able to offer our customers the best in quality concrete construction, products and related services. We are able to take care of a wide variety of projects from repairing minor concrete problems to complex reconstruction or new installation. This consists of a range that includes but is not limited to sidewalks, curbs, driveways and slabs. Let us show you firsthand how our work and attention to customer care has helped us earn the impeccable reputation we have.
Concrete Repairs in Bexley
As the premier choice for a concrete repair contractor in Bexley we have a wide range of customers which includes residential, commercial and industrial as well as state, federal and local government agencies plus real estate property managers and developers. The services we provide vary from repairing already existing structures to new construction.
We have many strengths which all have helped us to become number one in the area. The knowledge of our trained, experienced and licensed and bonded crew members and our ability to meet the needs of our Columbus clients are just a couple. Of course our ability to meet the deadline requirements of our clients and carry out the work in a timely manner without sacrificing quality has contributed.
Yet the main reasons we have become the top choice for this area is our dedication to offering the highest quality of workmanship, customer service and pricing. Having been around for well over 40 years has made us not just another company; we are part of the history of the local community here. So it is in our best interest to take the best care of our clients who are also our friends, neighbors and fellow community members.
Bexley Decorative Concrete
Another area of our expertise is Bexley decorative concrete and repairs. We offer top-notch decorative concrete work including stamped work with a variety of color choices as well as your choice of finish. This is the ideal way to incorporate concrete into your project without having to settle for the dull, dismal gray color.
Let us show you all that we can do for you. If you are ready to work with top level experts as your Bexley concrete contractor service provider then let's get started today. If you are looking for a concrete contractor in Bexley, please call Gaddis & Son, Inc. at
(614) 252-3109

or fill out our online request form.