Qualified Blacklick Concrete Contractor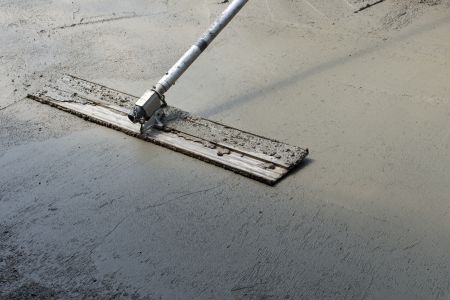 As the top choice for a Blacklick concrete contractor we make it a point to offer plenty of services to our customer base. At Gaddis & Son, Inc. we have learned a great deal over our past four decades in business; and all of that helps contribute to us earning the impeccable reputation we have. Whatever your concrete related project may be let us take care of it for you.
Take our restoration services for example. Concrete repair, restoration and general maintenance is typically more cost effective than complete replacement. So whenever possible that is the route we will take in order to save you money and stay on track with your budget. Restoration is the practice of fixing broken concrete as well as cleaning it and applying a sealant for future protection.
Depending on the level of damage, some cracks can be filled with epoxy. If the damage is too deep the concrete may need to be resurfaced. All of these are options we consider before settling for replacement and sticking you with a hefty bill you didn't need. Our main priority is taking care of the client to the best of our ability.
Concrete Repairs in Blacklick
There are plenty of reasons concrete restoration should be taken care of. As the number one concrete repair contractor in Blacklick our crew here at Gaddis & Son, Inc. has taken care of well over 2,000 projects since first starting this business in 1971. So we realize the importance of quality restoration work.
For one thing this helps address the visually displeasing aspect of broken concrete. But keep in mind that cracked concrete can be detrimental to the structure as a whole. Imagine a crack in a parking garage where, over time, stress causes this crack to worsen. Eventually this small crack will develop into a much more serious problem that can compromise the structure and put your customers in danger.
Blacklick Decorative Concrete
Another of the important services we offer includes Blacklick decorative concrete. This decorative and functional surface material is ideal for projects where looks matter. For instance, why settle for an ordinary gray concrete patio floor when you could opt for a decorative selection.
We offer the highest quality stamped concrete available in a large variety of color choices and your choice of finish. These are options we can discuss with you and show you during a consultation. One thing is for sure, whatever your concrete related project is, we can take care of it. We are eager for the chance to demonstrate to you how we became the best for Blacklick concrete contractor work. If you are looking for a concrete contractor in Blacklick

, please call Gaddis & Son, Inc. at

(614) 252-3109

or fill out our online request form.