In Need of a 
Canal Winchester 

Concrete Contractor?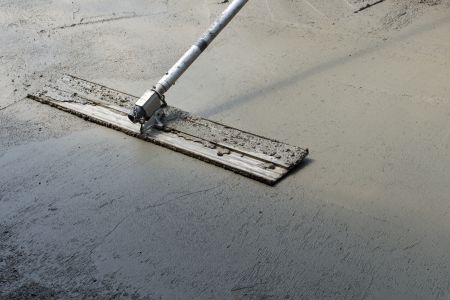 When it comes to your Canal Winchester concrete contractor service needs you should know the name to rely on is Columbus. Since first launching the business in 1971 we have become the local residents come to for all their concrete related work. Over the course of those four plus decades we have successfully completed well over 2,000 projects. All while also securing an A+ rating from the Better Business Bureau as an Accredited Contractor with zero complaints.
Our goal is to be able to provide our clients with the finest when it comes to concrete construction, products and related services. The Gaddis & Son, Inc. crew is ready, willing and able to take care of a large assortment of services from repairing minor problems to complex concrete reconstruction or completely new installation. This also includes tasks such as sidewalks, curbs, driveways and slabs. You will soon see for yourself why we are the number one choice in the area.
Concrete Repairs in Canal Winchester
Part of what has made us the number one selection for a concrete repair contractor in Canal Winchester is the ability to service a wide variety of customers. Some of the clients we have taken care of range from real estate property management and developers as well as local, state and federal government agencies. Of course we can take care of just about any residential, commercial or industrial client depending on the type of project. 
We can take care of everything from repairing already existing structures to new construction and anything in between. And what else makes us the best? Many things really, including the in-depth comprehension our trained, experienced and licensed and bonded crew members have. It is also about our focus on taking care of the specific and unique needs of each client, including budget and deadline restrictions.
Canal Winchester Decorative Concrete
We also get a great number of ongoing services calls for our expertise with Canal Winchester decorative concrete. The popularity of this material has surged in recent years and anyone who has seen one of our completed projects with it will know why. With a stunning look from the stamped look, a wide assortment of colors and your choice of finish it is a great substitute for traditional, grey concrete.
We look forward to the chance to work with you and show you all that we have to offer. With such a large catalog of jobs we can take care of, surely we can help complete yours. So for the best of the best in Canal Winchester concrete contractor services let us show you what we can do. If you are looking for a concrete contractor in Canal Winchester

, please call Gaddis & Son, Inc. at

(614) 252-3109

or fill out our online request form.