Top Concrete Contractor in Commercial Point: Gaddis & Son, Inc.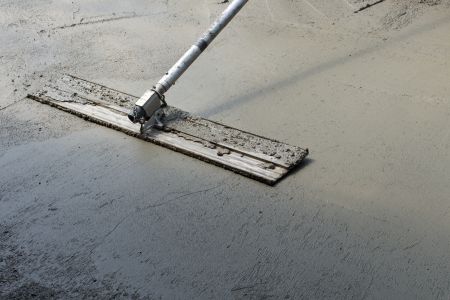 When it comes to exceptional concrete contractor services in Commercial Point, look no further than Gaddis & Son, Inc.. With years of experience and a dedicated team of skilled professionals, we have earned a stellar reputation as the go-to concrete contractor in the area. Our commitment to quality, attention to detail, and use of the latest industry techniques set us apart as leaders in the field.
At Gaddis & Son, Inc., we offer a wide range of concrete services tailored to meet the unique needs of our clients. Whether you require concrete pouring for a new commercial construction project or need repairs and maintenance for existing structures, our team has the expertise and resources to deliver top-notch results. We take pride in our work and ensure that every project we undertake in Commercial Point is completed with precision, durability, and the utmost professionalism. When you choose Gaddis & Son, Inc., you choose excellence in concrete contracting.
Professional Concrete Installation Services in Commercial Point
Look no further than Gaddis & Son, Inc. for top-tier concrete installation services in Commercial Point. Our team of experienced professionals specializes in delivering expertly crafted concrete solutions tailored to your specific needs. Whether you're planning a commercial construction project, a residential upgrade, or any concrete-related work, our commitment to quality, precision, and customer satisfaction ensures that your project is completed with excellence. Trust Gaddis & Son, Inc. for all your concrete installation needs in Commercial Point, and experience the difference that expertise and dedication can make in your project's success.
Enhance Your Space with Decorative Concrete Installation in Commercial Point
Transform your commercial or residential property in Commercial Point with the artistry of decorative concrete installation by Gaddis & Son, Inc.. Our team of skilled craftsmen specializes in creating stunning and functional decorative concrete surfaces that will elevate the aesthetics of your space. Whether you desire decorative stamped concrete for your patio, stylish stained concrete for your interior floors, or any other decorative concrete application, we bring creativity and expertise to every project. With an unwavering commitment to delivering exceptional results, Gaddis & Son, Inc. is your trusted partner for enhancing the beauty and value of your property through decorative concrete installation in Commercial Point. Call today for concrete installation in Commercial Point. Call The Columbus Concrete Contractor You Can Count On Today!