Searching for a Galloway Concrete Contractor?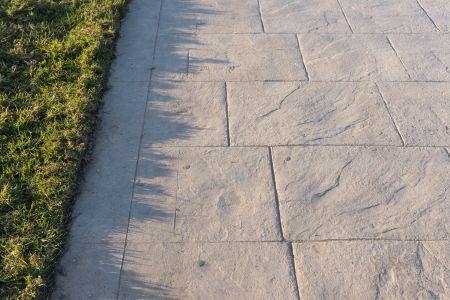 It doesn't have to be confusing trying to find the right Galloway concrete contractor for your job. At Gaddis & Son, Inc. we have been the premier choice for this line of work since first opening our business in 1971. And since then we have managed to successfully earn, as an Accredited Contractor, through the BBB an A+ rating with no complaints. Plus successfully accomplishing over 2,000 projects.
Our goal is to be able to provide our customers with the finest in quality products, construction and related services. We can take care of assortment of tasks from fixing up minor concrete problems to new installation and even difficult reconstruction. This means we can take care of a variety of projects such as driveways, patios, curbs and so much more. We look forward to having the chance to show you in person how our work has earned us the top reputation we have.
Concrete Repairs in Galloway
You can't really dominate the field as a concrete repair contractor in Galloway without being able to offer a wide assortment of services. To start with we have clients who are residential, commercial and even industrial. We work with a large number of real estate property managers and developers as well. Plus we have numerous clients who are federal, state and local government agencies too. 
What we offer can range from repairing already existing structures to new construction and anything in between. All of this is part of what has helped us to become number one in the area. It is also is due to the in-depth understanding of the field our techs have. Everyone here at Gaddis & Son, Inc. is licensed, bonded, trained and experienced in this industry.
Yet we are also quite proud of our track record for meeting deadlines and budget restraints. Our goal is to make sure your project turns out exactly the way you want without costing you a penny more than it should or going a day over deadline. We work hard to make sure all of our customers are completely satisfied 100% of the time.
Galloway Decorative Concrete
One of our other areas of expertise is Galloway decorative concrete. We provide only the best of the best for this type of concrete work; stamped work with a variety of color choices and even your choice of finish. This really is the perfect way to integrate concrete into your project without having to settle for something grey and unattractive.
We can't wait for the chance to show you all we can do for you. You will quickly see what we can do for you as the premier provider of Galloway concrete contractor services. If you are looking for a concrete contractor in Galloway

, please call Gaddis & Son, Inc. at

(614) 252-3109

or fill out our online request form.