Expert Grandview Heights Concrete Contractor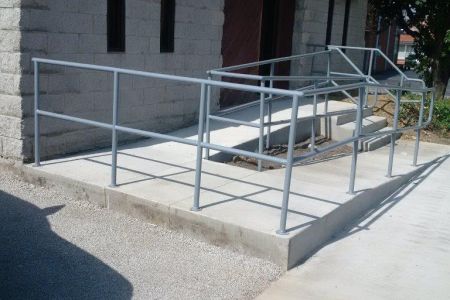 Being the first choice for Grandview Heights concrete contractor services is quite an honor. Of course here at Gaddis & Son, Inc. it also happens to be something we feel we worked hard to earn. In fact it is something we have invested over four decades of hard work into. Those 40 plus years of quality craftsmanship is also what has helped us earn the flawless reputation we have.
When it comes to whatever task you need done in this field you now know the name to rely on. Our expert level restoration work is just one example of this. Concrete repair, restoration and maintenance is usually more cost efficient than full on replacement. So we really try to take this route so we can save you time, effort and most of all money.
Restoration is the practice of repairing busted concrete and then cleaning it and finally applying a sealant for future protection. It all depends on the level of damage but some cracks can be treated with epoxy. And if the damage is too severe than we may even be able to simply resurface. Our main focus is to take care of you, the client, to the finest of our ability.
Concrete Repairs in Grandview Heights
While it should seem obvious, not everyone realizes why concrete restoration can be so crucial. As the top choice for a concrete repair contractor in Grandview Heights our team has taken care of more than 2,000 successful projects since first establishing the business in 1971. So of course we see it as important and comprehend the reasons for this importance. 
Most people realize they want to take care of this kind of task because it will improve the cosmetic appearance of the surface. But this is also meant to help improve the structural integrity. Leaving cracks to get worse will result in breakage and eventually collapse. Not only is taking care of that level of repair more expensive, it could also leave you as being considered liable for the resulting problems.
Grandview Heights Decorative Concrete
At Gaddis & Son, Inc. we also offer the best in Grandview Heights decorative concrete. Why settle for ordinary when you could have extraordinary? If you want your concrete surface to really make a bold statement instead of just be dull and grey, then this option is perfect for you.
We have an array of patterns, colors and your choice of finish. No matter what your concrete project is we can handle it. Trust us as your local Grandview Heights concrete contractor professional. If you are looking for a concrete contractor in Grandview Heights

, please call Gaddis & Son, Inc. at

(614) 252-3109

or fill out our online request form.