Are You In Need Of A Granville Concrete Contractor?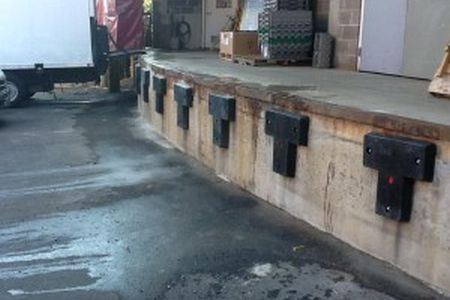 Customers in Granville know to trust Gaddis & Son, Inc. for superior concrete contractor services. Established in 1971, our company skillfully handles hundreds of jobs each year. As a locally established company, we're honored to be able to take care of so many local customers in Granville and beyond.
We've worked hard to earn and maintain our A+ rating as an Accredited Contractor through the BBB by focusing on customer satisfaction. Each client has unique and specific needs, and it's our job to find out what they are and meet those needs.
Concrete is a durable and reliable material that works perfectly for so many applications. However, the trick is having the right professional on your side to do the work for you, which we're proud to be able to do.
Granville's Top Choice For Concrete Contractors
Concrete services have to be carried out by trained and experienced professionals, and we're just the team for the job. We offer the services we know our Granville customers need, such as concrete installation for:
Sidewalks
Patios
Pads
Driveways
Even a seemingly minor error can cause significant problems for your concrete project. We don't believe in cutting corners or taking shortcuts. Our approach to professionalism is something you'll appreciate – especially when you see the finished product.
There's no way to earn the impeccable reputation we have without doing right by the customer. Of course, it also means making sure all of the industry standards are met. Call Gaddis & Son, Inc. right now to discuss the details of your project.
Granville Customers Trust Us For Concrete Repairs
Concrete in need of repairs doesn't have to be inferior. With high-quality repairs, your slab, garage floor, or sidewalk can be in as good as new condition.
Our concrete repairs are meant to withstand the tests of time. You'll still be able to expect peak performance and optimal longevity from your concrete once we're done with the repair work.
With over 40 years of experience with concrete and customer care, we know what it takes to get the job done. Our workmanship quality is unparalleled.
We didn't get where we are today without being able to rely on the local community for repeat and referral business. We'll do whatever it takes to win you over as a loyal customer. Get in touch today to get the concrete contractor services that you need in Granville. If you are looking for a concrete contractor in Granville, please call Gaddis & Son, Inc. at online request form.