Dedicated Minerva Park Concrete Contractor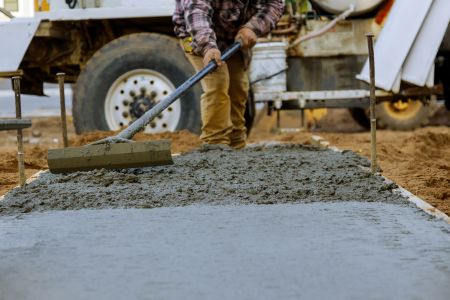 Clients in Minerva Park have come to rely on Gaddis & Son, Inc. for outstanding concrete contractor services. We're a local company that began in 1971, and our expertise is how we've been able to last over four decades.
It's important to us to be able to maintain our flawless reputation, but it's not that difficult, really. By doing the work we do best, it comes naturally – including our top-notch customer service and satisfaction. We take the time that's necessary to find out the guidelines of what each client needs, then make it a point to exceed those expectations.
While concrete is a durable material, it still takes a skilled industry specialist to deliver installation, repairs, and maintenance that keeps your project in good condition. Please don't settle for anything but the best, or you'll waste more time and money trying to repair it continually.
Minerva Park's Concrete Contractors That Deliver Excellence
There's no question that concrete work can only be executed by skilled and experienced pros. The good news is that you've already found the only name you need to know for this type of service in Minerva Park – Gaddis & Son, Inc.
Pads
Driveways
Sidewalks
Loading Docks
A common misconception is that concrete is a cut and dried process with no way to make mistakes. As industry experts who've done our fair share of repairing other company's errors, we assure you that's not true.
Don't find out the hard way that you should have contracted another company! Hire our crew from the start, and you'll always be happy with the outcome.
Minerva Park Customers Come To Us For Concrete Repairs
If you'd like to reduce the likelihood of needing repairs for your concrete, contact us for the initial installation. However, if you didn't know any better and hired a different contractor, you can still hire us for the concrete repairs you'll likely need along the way.
Even with repairs, our concrete will uphold whatever gets thrown at it. For the best quality concrete contractor services in Minerva Park, feel free to contact us to schedule an appointment. We've worked hard over the years to earn and maintain the reputation we have, so let us show you in person why we're the local leaders. If you are looking for a concrete contractor in Minerva Park, please call Gaddis & Son, Inc. at 614-252-3109 or complete our online request form.