Experienced New Albany Concrete Contractors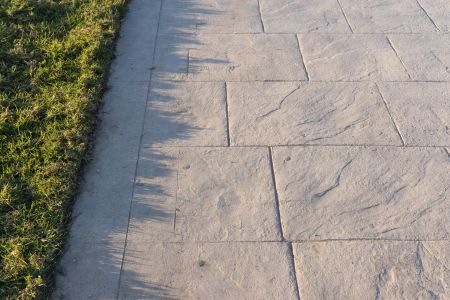 Thank you for stopping by our web page! It is with great pride that we offer you an opportunity to browse through some of our work and information. At Gaddis & Son, Inc. we specialize in, and provide Concrete Contractor Services. Established in 1971 by Willie and Vivian Gaddis, we successfully complete hundreds of projects each year. As an established firm in the Columbus and surrounding areas, we have made it our mission to meet the needs of our clients as well as to provide a Safe and Healthy place to work.
We have earned our A+ rating as an Accredited Contractor through the Better Business Bureau by focusing on offering the best customer experience. This means making sure all work meets the expectations of clients, and resolving issues with clients.
Because of its durable characteristics, Concrete remains in popular demand across the globe. Here in New Albany, Ohio we have the unique opportunity in bringing this exceptionally talented product straight to your door step; literally! Our product and services range in size and scope; anything from minor repairs to major infrastructure. We perform Interior Concrete Slab placement, Curbs, Sidewalk, Patios, Steps and even Concrete Loading Docks. We also provide Decorative Concrete Contractor Services.
New Albany Concrete Services
Being the top choice for New Albany concrete contractor services means making sure to offer plenty of important services to your clients. At Gaddis & Son, Inc. we certainly strive to do that. We have learned a great deal over the past 40 plus years about what it takes to make customers happy. Applying what we have learned is what has helped us earn the flawless reputation we have.
Let's looks at the restoration services we offer as an example. Repairing, restoring and maintaining concrete is always going to be a better solution than total replacement. So this is generally the route we try to take in order to get the job done under budget and before deadline.
What exactly does restoration entail? Restoration is the method of repairing broken concrete as well as cleaning it and applying a sealant for future protection. It depends on the amount and severity of the damage but often times the cracks can be filled. But, if the damage is too great the concrete may need to be resurfaced. We will review with you the options so that together, we can make the best decision.
Concrete Repairs in New Albany
As might be expected, being the number one choice for a concrete repair contractor in New Albany means having a wide variety of customers. We of course deal with residential, commercial and industrial clients. But that includes customers who are from local, federal and state government agencies as well. We even work with numerous New Albany real estate property managers and developers.
This includes services such as repairing already existing structures to new construction. We rely on our professional team of experts to represent our good name. Each member is of course licensed and bonded but they also have a working knowledge of the field and plenty of hands-on experience. We are dedicated to providing our clients with the highest quality of workmanship, customer service and pricing.
New Albany Decorative Concrete
For something more fun you should consider our New Albany decorative concrete service. Not every concrete project has to leave you with a dreary and dull grey surface. This is especially true in places like walkways, patios or pool areas.
Take advantage of the variety of colors we offer in our stamped designs. Plus you even choose your finish. We look forward to creating a plan of action to carry out the work for your next project. When it comes to finding superior New Albany concrete contractor service work just know the name to trust is Gaddis & Son, Inc..
Reviews and Testimonials for Gaddis & Son, Inc. in New Albany
Gaddis & Son was the only concrete company that actually showed up at our house to give a quote for a slab floor in our storage shed (we called 4 companies in Columbus). Their quality, workmanship, and work ethic is second to none. We highly recommend!!! If you are looking for a concrete contractor in New Albany, please call Gaddis & Son, Inc. at
(614) 252-3109

or fill out our online request form.