Reliable Orient Concrete Contractors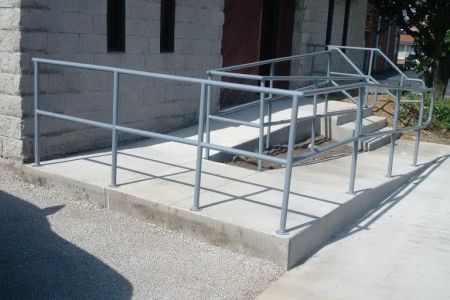 If you're on the hunt for the best local resource in Orient for concrete contractor service, then look no further. Gaddis & Son, Inc. is the proud holder of the title for superior local service, including professional handiwork and customer care. It would be a lie if we said we have to struggle to keep this reputation, but the truth is that by just continuing to offer the outstanding service we offer, it's how we've stayed number one.
We've been around taking care of customers in Orient and beyond for over 40 years now. We first got our start in 1971, and we're even more dedicated now than when we began.
We stay abreast of changes in the industry and trained with the latest innovations. Yet, sometimes, good old-fashioned hard work using old school techniques is what works best, and you can rest assured we've got that covered as well.
Concrete Contractors Offering The Best For Orient Clients
Concrete work requires a trained and seasoned professional. It's not the type of work you want to leave to an inferior contractor and certainly not something you should do yourself. At Gaddis & Son, Inc., we're glad to be able to provide so many customers in Orient and beyond with services like concrete installation, including:
Patios
Loading Docks
Pads
Sidewalks
It would be easy to make a mistake thinking that all concrete installation jobs are the same – a cookie-cutter method all pros use. However, there are variances that can be the difference between night and day, and that's not a gamble you want to take. We promise our work quality is superior, and that's a guarantee we stand behind.
Decorative Concrete For Your Orient Home
What's not to love about decorative concrete? You get the sturdiness of concrete without settling for that same old lackluster grey slab foundation look.
Decorative concrete is still a cost-effective way to make a dramatic impact. Your flooring can become the focal point of your home or business. It's the ideal way to showcase your logo, dazzle guests, and improve your home or business's property value.
Decorative concrete is low-maintenance, just another of the many selling points it has going for it. If you'd like to know more, just let us know. We'd be happy to show you our previous projects and go over a cost estimate with you. For service in Orient and nearby towns, call us and find out more about all of the concrete contractor services we can provide. If you are looking for a concrete contractor in Orient, please call Gaddis & Son, Inc. at 614-252-3109 or complete our online request form.