Superior Pickerington Concrete Contractors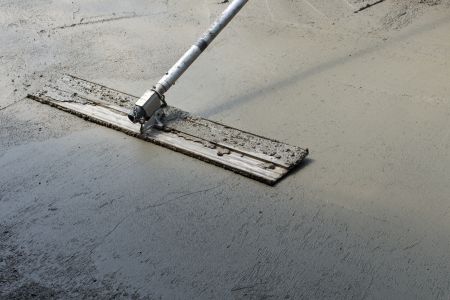 Thank you for stopping by our web page! It is with great pride that we offer you an opportunity to browse through some of our work and information. At Gaddis & Son, Inc. we specialize in, and provide Concrete Contractor Services. Established in 1971 by Willie and Vivian Gaddis, we successfully complete hundreds of projects each year. As an established firm in the Columbus and surrounding areas, we have made it our mission to meet the needs of our clients as well as to provide a Safe and Healthy place to work.
We have earned our A+ rating as an Accredited Contractor through the Better Business Bureau by focusing on offering the best customer experience. This means making sure all work meets the expectations of clients, and resolving issues with clients.
Because of its durable characteristics, Concrete remains in popular demand across the globe. Here in Pickerington, Ohio we have the unique opportunity in bringing this exceptionally talented product straight to your door step; literally! Our product and services range in size and scope; anything from minor repairs to major infrastructure. We perform Interior Concrete Slab placement, Curbs, Sidewalk, Patios, Steps and even Concrete Loading Docks. We also provide Decorative Concrete Contractor Services.
Trusted Pickerington Concrete Services
As the most reputable Pickerington concrete contractor we try to make sure we offer enough professional services for our clients. At Gaddis & Son, Inc. we have certainly learned a lot over the past 40 plus years. The results are the work we put out there; work which has earned us the top rating we have. For any and all of your concrete related service needs you can count on us.
Take the restoration work we do, for instance. Taking a repair, restoration or maintenance approach is typically the more financially sensible choice, as opposed to replacement. As professionals, this is the path we will always take unless not possible or requested otherwise. Our focus is to keep your project on track financially and time wise even though other companies will just try to upsell services to make more money.
Of course it all depends on the amount of damage but many cracks can be repaired. Damage that runs deeper may still be fixable with resurfacing techniques. And when there are no other options we can take care of replacement for you.
Concrete Contractor in Pickerington 
There are countless reasons concrete restoration is so important. And as the top concrete repair contractor in Pickerington we know them all. Having taken care of over 2,000 successful projects since first launching the business in 1971 we have completed plenty of restoration work. Not to mention we have fixed plenty of work carried out by other so-called "professionals."
This is delicate work that must be carried out correctly. Otherwise the results can do more harm than good. Cracks in a structure or foundation should be taken seriously and treated as such. Eventually cracks becomes more severe and not only look unsightly but pose a threat to the structural integrity of the concrete. Let us help ensure that your structure looks good but is also safe and not a liability.
Pickerington Decorative Concrete
One of our other popular services here at Gaddis & Son, Inc. is the Pickerington decorative concrete. The purpose of this is both functional and decorative. It gives customers a choice to have something that looks more appealing than grey concrete for projects where that matters.
We have a wide range of quality, stamped concrete available in an assortment of color choices. Plus you can also choose your own finish. The smartest thing you can do is let us meet for a consultation and review the choices you have available to you. As your most trusted and reputable Pickerington concrete contractor we look forward to working with you for all of your future projects. If you are looking for a concrete contractor in Pickerington, please call Gaddis & Son, Inc. at
(614) 252-3109

or fill out our online request form.