Powell Concrete Contractors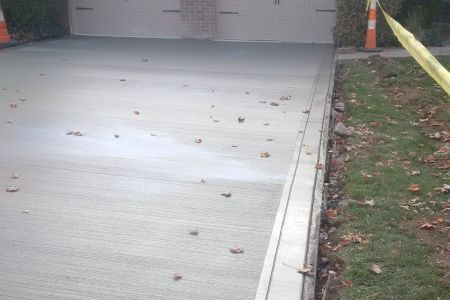 If you need a Powell concrete contractor for residential concrete work, call Gaddis & Inc. We can increase the appeal and value of your home. More people are using our concrete services these days because it helps them avoid bigger concrete problems. Many of these problems can land large repair bills.
Concrete restoration is a service that restores your concrete components. We've done over 2,000 concrete jobs in our lifetime as restorations have been one of them ever since 1971. We offer a quality of customer service that can't be found anywhere else.
You can trust the name as our reputation exceeds us. Restoration work is the maintenance that you need for your home or business. Take advantage of our restoration work today and have concrete without problems.
Concrete is the most durable material out there as it is used in most construction. Why not have it look good and ever lasting? We can patch, repair, restore and add other applications to your concrete to make it last.
Our work gets the community's attention because it looks so good. When it comes to repairs and restoration work, we'll take care of you. We guarantee your satisfaction and if you are not 100% completely satisfied, we'll come back to finish the work right.
Your work will get done without problems. And speaking of concrete problems, we'll take care of them so you can add to the value of your home. We use the latest advancements and methods to your concrete work.
Powell Concrete Repairs
When you spot concrete problems, we want you to call Gaddis & Son, Inc. for Powell concrete repairs. Having your concrete taken care of now will save you money and time because that crack will only open up more.
Cracks don't happen intentionally. They happen because of time. Time is responsible for aging concrete and weathering it to the point where it is discolored or multiple cracks have suddenly developed.
We take the time to seal in those cracks, take care of the discoloration and other problems you're experiencing. Let's face it, if you're not happy with your exterior concrete neither will your customers. Remember, it's their safety you have to watch out for!
Powell Decorative Concrete
What can decorative concrete do for you? It can completely transform your exterior into something special. Your business, rental property, or home can have that elegant look that it has been missing.
Style and elegance are two things that you should employ into your exterior in order to increase the appeal. No one with regular gray cement can say that they have the same look that decorative concrete offers.
With over 40 years in the concrete business, we have the means to get all types of work done. Call to speak with one of our Powell concrete contractors today about the future of your concrete. If you are looking for a concrete contractor in Powell, please call Gaddis & Son, Inc. at (614) 252-3109 or fill out our online request form.