Prime Columbus Construction Company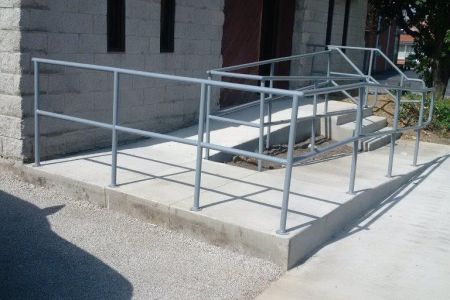 Gaddis & Son, Inc. is the locally-owned Columbus construction company that you can rely on for expert execution of your construction project. With three decades of industry experience, our skilled specialists have the experience, expertise, and equipment to get the job done. We'll give your project a great foundation and be with you every step of the way - from site planning and pre-construction to final inspection. We don't just focus on the finished product at Gaddis & Son, Inc., we consider the future generations who will use and enjoy our expertly executed projects for years to come.
To schedule demolition services, concrete repairs, general construction, and more for your Columbus area construction project, use our easy online form or contact us at 614-252-3109 for more information about the pros at Gaddis & Son, Inc..
Specialized Services From Columbus's Top-Rated Construction Company
For the skilled specialists at our construction company, there's no better feeling as we make our way through communities in and around Columbus and see an apartment complex or shopping center we've executed that has stood the test of time. At Gaddis & Son, Inc., we don't just think about the completed project, we consider the way it will stand the test of time.
Our Columbus construction company is proud to offer a variety of quality general contracting and construction services that include:
Concrete Sidewalks
Concrete Patios
Decorative Concrete
Commercial Pavement
Commercial Slab on Grade
Concrete repair
ADA Compliant Concrete
From the passion we show for large-scale projects to the concern we have for smaller job sites, our attention to detail and expert execution are second-to-none. If you need professional construction services or construction rentals in the Columbus area, use our online form to contact us or call us at 614-252-3109 to speak to one of our courteous professionals at Gaddis & Son, Inc..
Expert Concrete Repair & More For Columbus Projects
The concrete repair and concrete installation professionals at Gaddis & Son, Inc. understand the challenges posed by drainage and soil stabilization issues and we'll provide you with expertly engineered concrete repairs and concrete installations to put you back on solid footing. Attention to detail makes all the difference, and you can count on us for quality workmanship that will stand the test of time.
From soil stabilization and leveling to drainage and erosion control to installing footers and foundations for your large-scale construction project, you can always rely on our team of skilled specialists for expert execution. For more information, use our online form to contact us or give us a call at 614-252-3109. Call The Columbus Concrete Contractor You Can Count On Today!