West Jefferson's Go-To Expert concrete contractor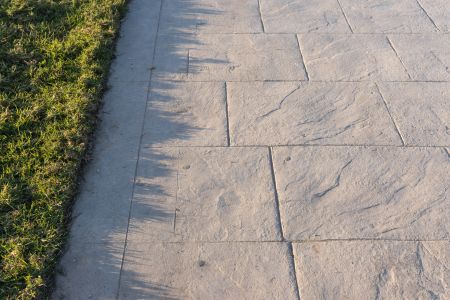 When you need the best concrete contractor in West Jefferson, call us here at Gaddis & Son, Inc. at Missing required attribute: Missing required 'which' attribute on shortcode phone-number.. We offer the most exceptional services in the area, resulting in truly outstanding and beautiful projects for homes and businesses in West Jefferson. Trust your valuable residential or commercial property to our local experts for the best possible results on all of your projects.
For all of your construction needs in West Jefferson, trust the best concrete contractor in town - our local experts here at Gaddis & Son, Inc.. Your property deserves the best concrete contractor so that you never need to have a project done twice. You can expect to have any project that we work on done to perfection in a timely manner as we're the most trusted concrete contractor in town with the highest rate of customer satisfaction.
Concrete Installation for West Jefferson Properties
For your residential or commercial property in West Jefferson, we offer the premier concrete installation service in the area. We'll create an exceptional pad, driveway, or walkway according to your specifications and in accordance with the unique needs of your valuable property.
Having a driveway, walkway, or pad added to your home or business property enhances its usability and elevates its transportation standards. Add one of these concrete additions to make your property an easier place to get to and a more enjoyable place to stroll throughout. We'll make safe and permanent concrete structures that make your property a better place to be!
Decorative Concrete Installation Services in West Jefferson
Transform your West Jefferson property with our exceptional decorative concrete installation services. Decorative concrete provides a versatile and stylish solution to enhance both indoor and outdoor spaces, seamlessly blending the strength and durability of concrete with captivating design elements. Our skilled artisans are experts in turning ordinary surfaces into stunning works of art, dedicated to making your decorative concrete visions a reality.
In West Jefferson, we recognize the uniqueness of every property and the importance of personalized service for each decorative concrete project. We initiate every project with a comprehensive consultation to understand your design preferences, assess your specific needs, and offer expert recommendations. Whether you're envisioning a decorative concrete patio, pool deck, driveway, or interior flooring, we provide a wide range of customization options, including stamped patterns, acid stains, colored overlays, and more. Our decorative concrete installations not only elevate visual appeal but also guarantee durability, ensuring that your surfaces withstand daily use and the ever-changing Ohio climate. From initial concept to final finishing touches, we are committed to delivering decorative concrete solutions that turn your West Jefferson property into a true masterpiece. Contact us today to schedule a consultation and explore the endless possibilities of our decorative concrete installation services. If you are looking for a concrete contractor in West Jefferson, please call Gaddis & Son, Inc. at
614-252-3109

or fill out our online request form.